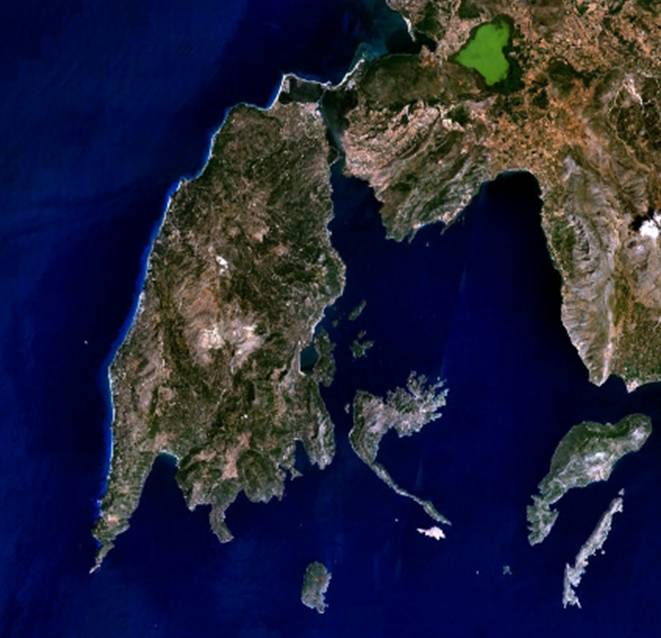 The island of Lefkada
It was named after Lefkata. The cape of Lefkatas lies at the southern tip of the island(Cape Ducato) with its characteristic cliffs where there was also the temple of Apollo.
Vassiliki is the southernmost village of the island opposite Ithaka and Kefallonia to which is daily ferry connected. It is generally a picturesque fishing village and summer resort of south Lefkada. Vassiliki bay is globally famous for windsurf lovers and there are also training centers for this sport.
Lefkada is easy to access either from the mainland by car/travel bus (without the need of boat) through a swing bridge, or by plane through the airport of Aktio.
Location
Andromeda is located 250m away from Ponti beach as well as 350m away from the village's picturesque port. The distance from the island's capital is only 38km and 20km from the famous Onassis's village, named "Nidri".
The worldwide known beaches of "Porto Katsiki" and "Egkremni" are only 9km far away whereas "Agiofilli" beach is 5km away. Besides, the Leukatas's cape is located 10km away from Andromeda.